Butterfly Fest set for Sept. 3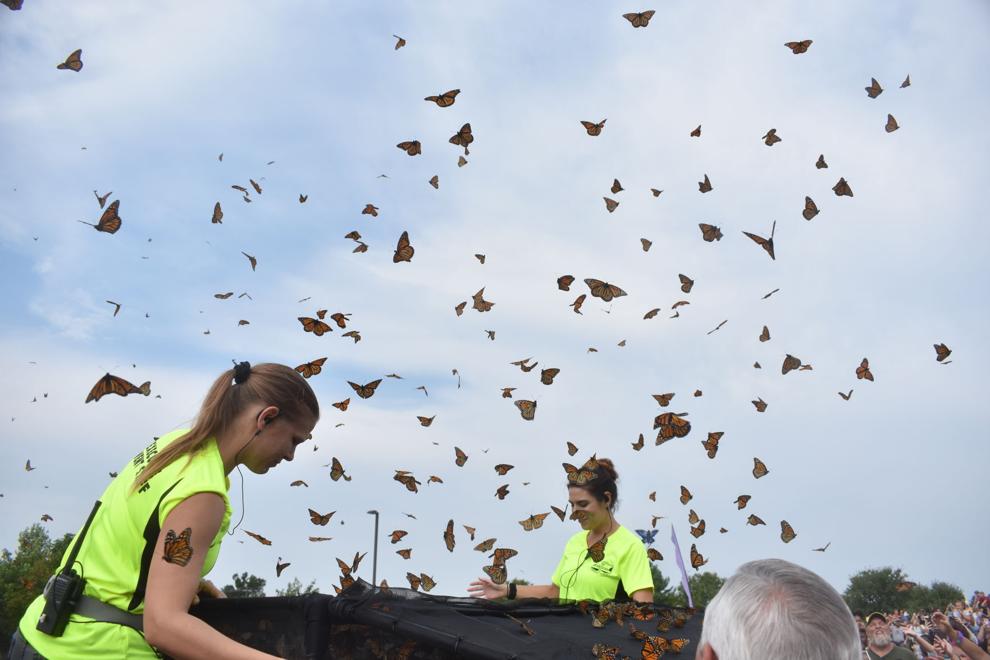 In less than a month, Oak Grove's highly anticipated award-winning Butterfly Festival is back
The 13th annual festival will take place on Saturday, Sept. 3, from 11 a.m. to 4 p.m. at the War Memorial Walking Trail.
This year's stage will showcase the Space Adventures Thrill Show. This event will not only be entertaining but also educational.
There will be a NASA themed show with fire spinning and trampoline stunts. There will also be an outside galaxy globe where a motorcycle and an aerialist will perform at the same time on the outside of the globe. Oscar the robot will also be on sight for the community to interact with.
Traci Cunningham, executive director of the Oak Grove Tourism Commission, expressed a great deal of anticipation for this event.
"We are so excited for our annual butterfly festival," Cunningham said. "We encourage everyone to come out and experience all that will be available for the community. This festival is a fan favorite and it's highly attended each year. Seeing the butterflies get released is absolutely breathtaking. The youth of the community enjoy this fest so much we are excited that it is soon approaching. We are aiming for a big turnout so we invite everyone to attend."
This year's festival will offer zip-lining by Southern Zip-Line Company.
An obstacle course will also be available for those who like a challenge.
Train rides will be on the ready to take the little ones around, making stops to get face paintings stopping by to see the balloon artist, bubble zone and more.
All activities are completely free with no cost for admission or parking. Food trucks will be on sight for the community to enjoy while attending the festival.
"If you have never attended this festival before, I encourage you to do so. This festival is one of a kind and is sure to take your breath away with the beautiful live release of 1800 butterflies at 4pm on the Viceroy berm. The butterflies will hang around for a little while before beginning their migration to Mexico," said Cunningham.
At the event, the community is encouraged to come out and interact with live butterflies in the Butterfly House. Inside the butterfly house there will be live cocoons, and caterpillars and butterflies provided by Milkweed & Honey farm out of Clarksville, Tenn.
Though the city of Oak Grove is known to be small in size, the events put on each year are massive in attendance. Come out and enjoy Oak Grove's annual festival.
Stay update on events via Facebook: https://www.facebook.com/VisitOakGroveKY/.
As well as on Visit Oak Grove Tourism website: https://visitoakgroveky.com.
For additional questions, feel free to call the office at 270-439-5675.